Irish Night presents: Liz Knowles, Eamon O'Leary & Cathy Jordan
Wednesday - March, 25 @ 7:30pm
Big Names, Small Room Series at Blue! *special ticketed show!*
Liz Knowles, Eamon O'Leary & Cathy Jordan!
March 25th | $25 | 7:30pm Sharp!  Only 20 tickets left!

Liz (Open the Door for Three, Martin Hayes Quartet) etc,) Eamon (Murphy Beds) & Cathy (Dervish) are coming together for a once in a lifetime collaboration. This is brand new so there is no promotional material at this point but I think this show speaks for itself! Don't miss. This will go fast.
Visit Irish Night at Blue on Facebook for the up to date listing!!
COMING hUP!
Wednesday March 4 - Alden Robinson & Junior Stevens
Wednesday March 11 - Caitlin Finley and Will Woodson (Glory Reel)
Wednesday March 18 - Vacationland Ceili Band
Wednesday March 25 - Ticketed Show! Liz Knowles, Eamon O'Leary and Cathy Jordan! On sale.
Wednesday April 1 - Croga - Fiona Howell and Chris Gray
Wednesday April  8 - Ticketed Show! - The Friel Sisters from Donegal! On sale.
Wednesday April  15 - Anadama - CD Release!
Wednesday April 22 -  Ryefield Cove - Leslie Anne Harrison & Frederic Pouille
Wednesday April 29 - BLUE's Birthday party - Irish Night Super Session!
Wednesday May 6 - Katie McNally (finally!)
Wednesday May 13 - Ryan's Volunteers
Wednesday May 20 - Ticketed Show! Manus McGuire & Joe Carmichael. On sale.
Wednesday May 27 - Old-Time with Steve Austin & Friends
Wednesday June 3 - The Don Roy Trio
Wednesday June 10 - Liz and Dan Faiella
Wednesday June 17 - Fodhla (Nicole Rabata, Ellery Klein, Bethany Waickman)
Wednesday June 24 - The Kane Sisters from Galway! Stay tuned for more.
Wednesday July 1 - OPEN
Wednesday July 8 - Brenda Castles
Wednesday July 15 - Grey Larsen
Wednesday July 22 - OPEN
Wednesday July 29 - OPEN
Have an Irish music project you're interested in booking?! Get in touch with
tom@boghat.com
 if you are interested. Beginning performers welcome as well as seasoned pros.
ticketed shows coming up...
The Friel Sisters! (Music from Donegal) 


April 8th | $20 | 7:30pm Sharp! 
Anna, Sheila and Clare Friel are traditional musicians born in Glasgow with their family roots firmly entrenched in the Donegal Gaeltacht (Derrynamansher). Being siblings, they achieve a close blend on fiddle, flute and uilleann pipes interspersed with songs sang in unison, many from their family and local repertoire.
Website - www.frielmusic.com
Facebook - https://www.facebook.com/frielsisters
SoundCloud - https://soundcloud.com/thefrielsisters
YouTube - https://www.youtube.com/thefrielsisters
Manus McGuire & Joseph Carmichael!
May 20th | $20 | 7:30pm Sharp!

Manus McGuire is an extraordinary fiddler. Sligo born, now resident in East Clare, he grew up in a rich musical environment. Together with his brother Seamus, he was ideally placed to carry on a fiddle tradition made legend by Michael Coleman, James Morrison, Paddy Killoran and Lad O'Beirne.  Manus is the recipient of the Male Irish Traditional Musician of the year from the Irish American News, and winner of the Fiddler of Dooney contest, among other awards.  He is well known and well respected for his recordings, solo, duo, and bands including Buttons and Bows, Moving Cloud, and Brock McGuire Band. In addition to a busy performing schedule, he also teaches fiddle at intermediate and advanced levels. Web:  www.manusmcguiremusic.ie
Guitarist Joseph Carmichael has spent the past several years collecting an impressive resume in the world of traditional music. An in-demand accompanist in a wide array of Celtic and folk styles, he has performed with such musicians as Brendan Power, Cormac De Barra, Buddy Connolly, Oisín MacDiarmada, James Kelly, Liz Carroll, John Williams, and Mari Black.
Video: https://www.youtube.com/watch?v=IDHifY8uuDc
Video: https://www.youtube.com/watch?v=im0KMhDVwQ8
Order now! 
1) Send an email to tom@boghat.com to reserve your spots and confirm there is space. (seating is first come. first served but you are guaranteed a seat if you order in advance - NO more standing spots)
2) Tom will reply with payment information: Please pay in advance by check, iPhone CASH app ($TomRota), Venmo or Paypal - thomasrota@hotmail.com- (if Paypal, please send as "friends' and family"). If it's too late for a check, you can bring cash to the show - exact change please!
Or you can take your chances at the door but first arrivals get the seats. No refunds unless show is cancelled.
 Doors will open at 6pm for seating and dinner. There is a 2 item purchase minimum for these shows at Blue. We encourage you to support the pub by coming early and eating there.
Session after the concert! - usually around 10pm. All are welcome.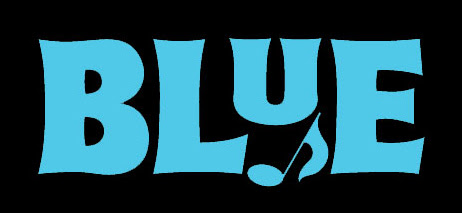 Irish Music Night at Blue!  Every Wednesday Night! 
7:30pm(ish) Concert   |  Irish Session 9pm(ish) - All are welcome.
$4.00 20oz pints of Guinness (what a deal!) (portcityblue.com) 
Blue is located at 650A Congress St., Portland, ME 
207-774-4111
650A Congress Street, Portland ME
Hours

Mon: 5PM-11PM
Tues: 6PM-12AM
Wed: 5PM-12AM
Thurs: 5PM-12AM
Fri & Sat: 5PM-1AM
Sun: 4PM-10PM
Blue has won Portland's Best Jazz Venue for several years in a row and dedicates every Saturday night to Jazz at Blue.
We are a DONATION BASED venue. Please show your support to the musicians by donating to the basket by the stage. Because we don't charge a cover and 100% of your donations go to the musicians we respectfully ask that each person make a ONE PURCHASE MINIMUM of food/beverage to help support the room. All seats are first come, first served (feel free to share a table). We do not take reservations.